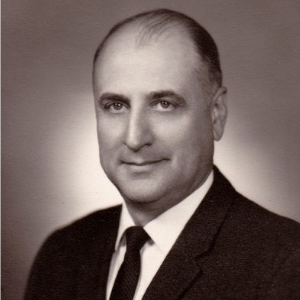 Harold L. Stoll of Marshall, MO, passed away June 8, 2021 at Westport Estates at the age of 101.  He was born near Odessa, MO on March 29, 1920, the son of Jesse S. and Ida Viola Stoll. He attended Odessa High School where he was active in Vocational Agriculture in both local and state chapters of the Future Farmers of America.  Serving in offices held in the local chapter he was elected Secretary of the Missouri State Chapter of FFA 1938-39.
He worked his way through college earning a Bachelor of Science degree in Agriculture from the University of Missouri in 1943.  Harold married Margaret Frances McCorkle October 22, 1943, and they celebrated their 72nd Anniversary before Margaret died.
Following graduation, he enlisted in the Navy with a Lt jg commission and served in the Pacific Theater during World War II.  After the war he taught agriculture and helped returning veterans to become established in farming.  Other working roles included the Missouri Agriculture Extension in Saline County, Farm Service Director for the MFA Exchange Division, and later Livestock Marketing Specialist for the MFA Livestock Association.
He was a member and past president of the Missouri Society of Farm Managers and Rural Appraisers as well as the University of Missouri Agriculture Alumni Association serving on the board of directors of both organizations for many years. He was a member of Gamma Sigma Delta since 1973. Harold was an active member of the First Christian Church serving as Deacon, Trustee and board member.
He is survived by two sons, Sam Stoll (Sylvia) of Webster Groves, MO and Chet Stoll (Yana) of Columbia, MO.  He is also survived by grandchildren Sarah Stoll of Tucson, AZ, Mark Stoll of San Francisco, CA, Emily Dahm (Scott) of Okinawa, Japan and Evan Stoll of Frisco, TX.
He was preceded in death by his wife Margaret, an infant sister, Mildred Louise, and a grandson, Ryan Stoll.
Funeral services will be held at 2:30 p.m. Monday, June 14, 2021 at Campbell-Lewis Chapel in Marshall with William W. Harlow officiating.  Burial will follow in Ridge Park Cemetery.  Visitation will be from 1:30 p.m. to 2:30 p.m. Monday at the funeral home.  In lieu of flowers memorials are suggested to First Christian Church or Ridge Park Cemetery.  An online guestbook is available at www.campbell-lewis.com