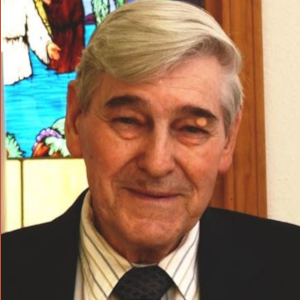 Charles Arthur Weiher, 86, of rural Slater, MO, died Saturday, September 11, at The Living Center in Marshall.
Funeral services will be held at 11 a.m. Friday, September 17, at Salem Evangelical Church near Arrow Rock, MO, with William W. Harlow officiating.  Burial will follow at Slater City Cemetery.  Visitation will be from 10 to 11 a.m. Friday at the church.  Memorials are suggested to Salem Evangelical Church in care of Campbell-Lewis Funeral Home.  An online guestbook is available at www.campbell-lewis.com
Born December 9, 1934, in rural Slater, MO, he was the son of the late Arthur Fritz Weiher and Nora Krueger Weiher.  Charles lived in the rural Slater area his entire life and was a 1952 graduate of Slater High School.  While in high school he was active in FFA where he served in several offices and enjoyed public speaking.  On October 1, 1960, he married Lois Jean Klekamp, who survives.  Charles served in the United States Army from 1957-1959 and then in the Army Reserve until 1963.  He began his career as a trainman with Gulf Mobile and Ohio Railroad in 1960 and retired in 1996 with Gateway Western Railroad.  Although he worked with the railroad, he was always actively working on the family farm.  Charles was a longtime member of Salem Evangelical Church where he served on the board for 45 years with many of those years serving as president.
In addition to his wife, Lois; he is survived by one son, Charles E. "Chuck" Weiher (Brenda) of Slater; one daughter, Sharon Weiher of rural Slater; three grandchildren: Andy Weiher (Jessica), Marissa Weiher and Charlton Head; and three great grandchildren, Aiden, Lucas and Samuel Weiher.