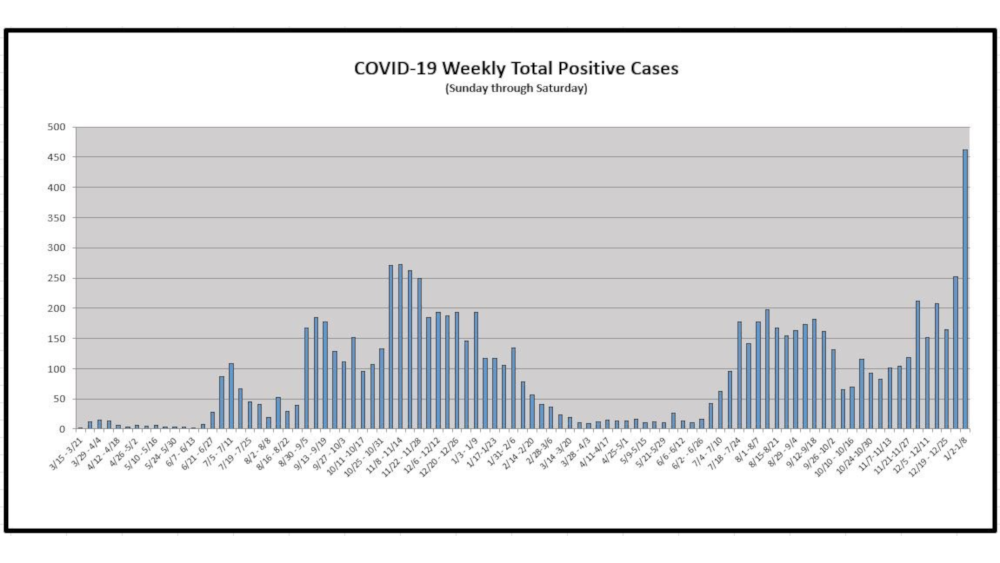 An area county continue to see active COVID-19 cases rapidly climb.
According to Johnson County Community Health Services, as of Thursday, January 14, there were 572 active cases in the county, as compared to 444 cases reported the week prior.
Per the state dashboard, the 7-day positivity rate is 27.6 percent, compared to 23.4 percent on January 6. Approximately, 34.2 percent of Johnson County residents are fully vaccinated and at least 38.6 percent of residents have initiated the vaccine process.
JCCHS offers walk-in COVID-19 vaccination clinics from 1 to 4:30 p.m. on Wednesdays, at 723 PCA Road in Warrensburg.
For more testing or vaccination information contact JCCHS at (660) 747-6121.