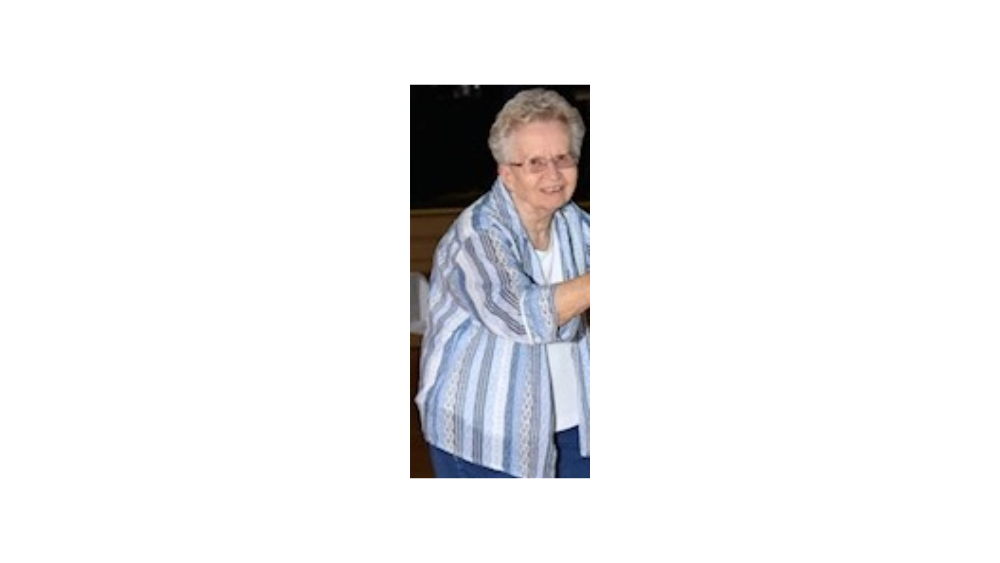 LoWanda Pinkepank, age 93, of Sweet Springs, died Tuesday, June 21, 2022, at Good Shepherd Care Community in Concordia.
Funeral services will be held at 11 a.m. Saturday, June 25, 2022, at Immanuel Lutheran Church in Sweet Springs with Rev. Alan Mueller officiating.  Burial will follow at Fairview Cemetery.  Visitation will be from 10 a.m. to 11 a.m. Saturday at the church.  Memorials are suggested to Immanuel Lutheran Church in care of Campbell-Lewis Funeral Home.  An online guestbook is available at www.campbell-lewis.com.
Born August 21, 1928, in South Dakota, she was the daughter of the late David Johnson and Bertha Zumbaum Johnson.  LoWanda lived in Sweet Springs most of her life and was a graduate of Sweet Springs High School.  On February 8, 1948, she married Lester A. Pinkepank who preceded her in death on July 30, 1999.  She was a homemaker for her family and was also a bus driver for many years in the area.  LoWanda was an active member of the community and enjoyed participating at the senior center.  She and Lester were well known for playing music around the area.  She was a longtime member of Immanuel Lutheran Church where she was very involved.
Survivors include six grandchildren: JoEllen Daniels of Sweet Springs, Tracy Bartlett (Donna) of Warrensburg, Terry Neth of Sweet Springs, Jamie Jackson (Tonia) of Crocker, Deidra Romey of Kansas City, and Cody Pinkepank (Trisha) of Sweet Springs; 10 great-grandchildren; five great-great grandchildren; one sister, Delores Fischer of Concordia; as well as nieces, nephews, and other extended family.
In addition to her parents and husband, LoWanda was preceded in death by her daughter, Wanda Harrison; her son, Marty Pinkepank; and one grandson, Maxwell Scott Jackson.