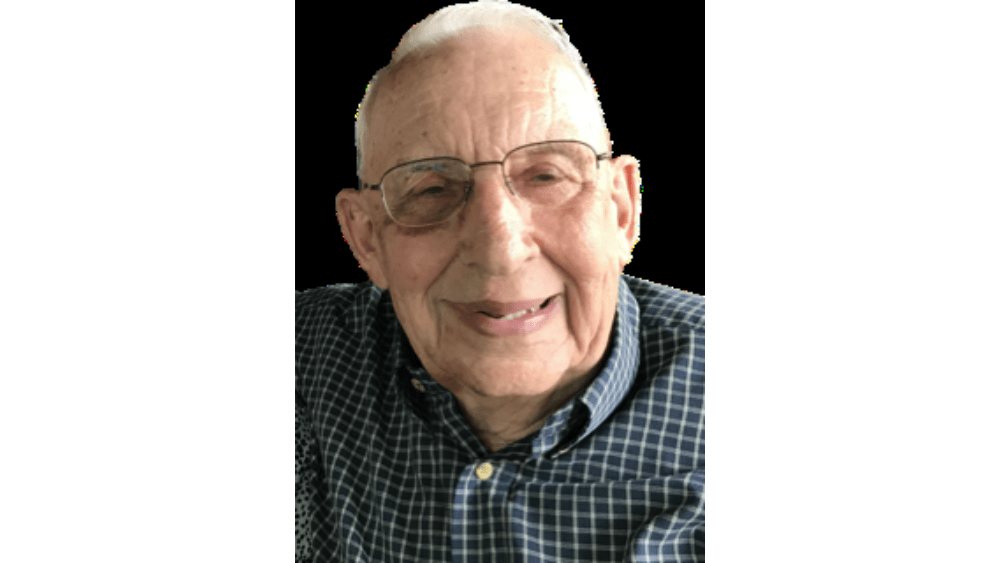 George Robert Butcher, 88, of Marshall passed away peacefully in the company of his wife and two children on March 23, 2023.
Visitation will be held at 1 p.m. Friday, March 31, 2023, followed by a funeral service at 2 p.m. at Campbell-Lewis Chapel in Marshall. Services will be officiated by Rev. Dr.  Patrick Overton. Burial will be in Sunset Gardens Cemetery following the service. In lieu of flowers, donations may be made to the Arrow Rock Federated Church and an online guestbook is available at www.campbell-lewis.com.
Born March 5, 1935, in Boonville, MO, George was the son of the late  Orville Tillman Butcher and Josephine Peuster Eilers. In 1953, George lost his 42-year-old mother to breast cancer. He was welcomed into the home of his Uncle Martin Peuster, wife Glenva and their family. The Peuster family provided him much-needed emotional support during this difficult time in his teenage years. George graduated from Marshall High School in 1954. On April 19, 1958, he married Doris Ann Hemeyer of Nelson. George worked in retail sales and construction plumbing sales, and retired in 2017 from Butcher Company, an advertising specialties company he started in 1981. In addition to being an avid outdoorsman, enjoying hunting and fishing, George was a compassionate man, a wonderful husband and father, and a friend to many. He and Doris were married 65 years and lived in Marshall throughout their life together.
Survivors include his wife, Doris; daughter, Deborah Storey (Bruce) of Eldridge, IA; son, Robert Butcher (Carmen) of Kansas City, MO; three grandchildren, Adam Butcher, Melissa Storey, and Claire Butcher; half siblings, Glenn Eilers (Barb), Kenneth Butcher, and Mary Ann Butcher.