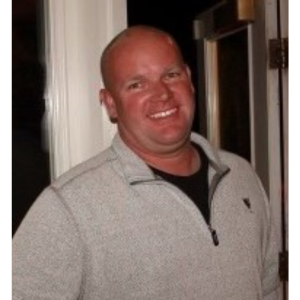 In Loving Memory of Robbie Piper
It is with heavy hearts that we announce the sudden passing of Robbie Lee Piper of Blue Springs, MO age 50 who lost his life tragically on Monday, November 6, 2023, while he spent his last moments trying to save the lives of others.
Born February 3, 1973, in Marshall, MO to the late Ronnald "Ron" Piper and Sherry Piper who survives of Warsaw, MO. Also surviving is one brother, Ronnie Piper of Springfield, MO. In February of 1993, he married the love of his life, Traci Michelle Trent.  Together they welcomed two daughters that Robbie loved, and was so proud of, Kaitlyn Piper, & Alicen Piper, both of Blue Springs, MO.
Together we mourn the loss of Robbie, a beloved husband, father, and master craftsman. Known for his remarkable ability to create and build anything, he leaves behind a legacy of craftsmanship and love that will forever be cherished.
Robbie was not only a gifted builder, but he was also a dedicated family man. He found his greatest joy in the company of his cherished wife, Traci, and their beautiful daughters. Together, they shared a bond that was unbreakable, a testament to the deep love that sustained them for three decades.
Robbie's talent for construction was matched only by his warm heart and infectious laughter. He had a way of making everyone around him feel special, and his kindness and generosity knew no bounds. His presence brought light and warmth to the lives of all who were fortunate enough to know him.
As we mourn the loss of our dear Robbie, let us also celebrate the incredible man he was and the indelible mark he leaves on our hearts. His memory will forever be etched in the minds of those who were privileged to know him.
A Celebration of Life will be held at 11:00 a.m. Saturday, November 18, 2023, at Campbell-Lewis Chapel in Marshall, with William W. Harlow officiating. Visitation will be held from 9:30 to 11:00 a.m. prior to the service. Memorials are suggested to family choice. Friends may sign the online register book at www.campbell-lewis.com.