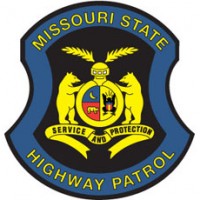 Two area residents were injured in a traffic crash at an intersection in Johnson County on Monday.
According to a report from the Missouri State Highway Patrol, the crash occurred as the driver of a westbound vehicle, 41-year-old Jennifer Ruperto, of Warrensburg, reportedly failed to yield to a northbound vehicle, driven by 56-year-old Jamie Crosser, of Calhoun, which Ruperto's vehicle struck the front of Crosser's vehicle.
Crosser reportedly sustained moderate injuries and Ruperto sustained minor injures, and both were transported by Johnson County E.M.S to Western Missouri Medical Center for treatment of injuries.
The crash happened about 8:45 a.m. at the intersection of Missouri Highway 13 and East Division Road.