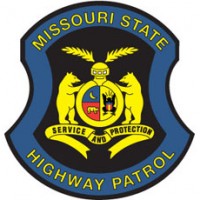 A Carmel, Indiana, resident sustained minor injuries in a traffic crash in Lafayette County on Sunday.
A report from the Missouri State Highway Patrol says the crash occurred as 65-year-old Timothy Edwards, of Richland City, Indiana, reportedly fell asleep, and his westbound vehicle traveled across the roadway and struck a guardrail.
While Edwards reportedly was not injured, a passenger in the vehicle- 19-year-old Tori Richardson, who reportedly was not wearing a seat belt- was transported by E.M.S. to St. Mary's Hospital in Blue Springs for treatment.
The crash happened just before 2 p.m. at the intersection of Johnson Drive and I-70.