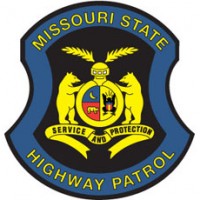 Two Carrollton residents sustained minor injuries in a two-vehicle traffic crash in Carroll County on Monday.
A report from the Missouri State Highway Patrol says the crash occurred as a westbound 1996 John Deere, driven by 59-year-old Phillip Henderson, reportedly attempted to pass and struck a westbound Dodge, driven by 75-year-old Sandra Looney, as she was attempting to make a left turn. The collision reportedly caused the Dodge to run off the left side of the roadway.
While Henderson reportedly refused treatment at the scene, Looney was transported by Carroll County E.M.S. to Carroll County Memorial Hospital in Carrollton for treatment.
The crash happened at 8:45 p.m. on Route E, west of Route EE.