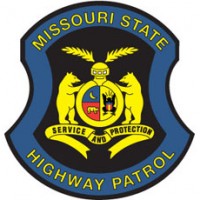 A Kansas City man who allegedly fled from authorities in a vehicle to avoid an attempted traffic stop on Wednesday, June 12, has been charged with a couple of felonies in Lafayette County.
According to a probable-cause statement, the Missouri State Highway Patrol trooper pursued the vehicle, which he said was traveling at over 90 miles per hour. After it struck spike strips, the vehicle continued and then spun out near the 26 mile marker of I-70 in Jackson County. The driver- 28-year-old Robert Barlow Alvarado- was apprehended after a short foot pursuit. There also were three other adults and a 9-year-old boy in Alvarado's vehicle.
According to online court documents, Alvarado has been charged with a Class D Felony for Endangering the Welfare of a Child in the First Degree- No Sexual Conduct; and a Class E Felony for Resisting Arrest, Detention or Stop by Fleeing. Bond has been fixed at $15,000 cash or surety.
Alvarado's initial hearing is pending at Lafayette County Circuit Court.