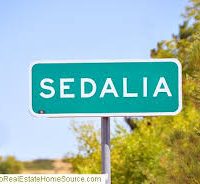 A Sedalia man who allegedly was the getaway driver after a bank robbery on December 26, 2018, has a hearing scheduled for this week.
According to the Sedalia Police Department, officers and detectives responded to Central Bank at 400 West Broadway for a reported robbery. The suspect reportedly fled on foot to an awaiting vehicle that was being driven by another subject. The next day, the alleged driver was identified as David Graves, and he was arrested.
According to court documents, Graves, who is now 53, has been charged with a Class D Felony for Stealing of $750 or More. Graves posted $25,000 surety bond on January 9, and entered a plea of not guilty on April 1.
His next hearing is scheduled to be held at 1:30 p.m. on Monday, December 2, at Pettis County Circuit Court.