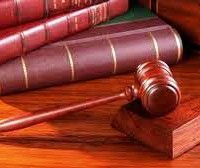 A court proceeding for a Sedalia man charged with felonies after he allegedly attempted to kidnap a 10-year-old girl on December 15, 2018, is scheduled to be held this week.
A probable-cause statement says witnesses told authorities Corey Owens was dragging the girl by the arm as she was yelling for help on West 7th Street. Also, while being detained and handcuffed at the scene, Owens allegedly resisted several times and was found to be in possession of methamphetamine.
Online court documents say Owens- who is now 29- has been charged with a Class B Felony for First-Degree Kidnapping; a Class D Felony for Possession of a Controlled Substance; and Class E Felonies for Assault in the Third Degree and Resisting Arrest. The court denied a motion for bond reduction on January 15, and his bond remains at $250,000 cash or surety.
A pre-trial conference for Owens, who pleaded not guilty on January 22, is scheduled for 1:30 p.m. on Monday, December 2, at Pettis County Circuit Court.