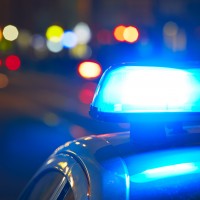 The Cooper County Sheriff's Department reported that deputies responded to a residence on Cave Creek Road near Prairie Home to investigate a report of an assault that had taken place on Sunday, December 1.
The sheriff's department says soon after deputies arrived at the location a male subject ran from the residence.
"As a precaution, we requested local residents to secure their homes and vehicles. Our K-9 Unit was called and assisted with the search for a white male, later identified as Robert "Bobby" J. Jackson. An extensive search of the area, in addition to further investigation, led deputies to believe he was no longer in the area."
The sheriff's office says Jackson has current outstanding warrants.
The assault investigation was the result of a delayed report and was not in progress at the time.
The investigation will continue, and charges will be submitted to the Cooper County Prosecutor upon completion.