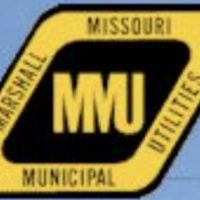 A couple of action items were approved, while one was tabled during the meeting of the Marshall Municipal Utilities Board of Public Works on Wednesday, November 27.
General Manager Jeff Bergstrom says one involved administrative services- Biochemical Oxygen Demand (BOD) and Total Suspended Solid (TSS) rates for wastewater.
Bergstrom said the other approval was for a plate pack for the Unit 11 heat exchanger.
Bergstrom explained a decision on the purchase of a mini camera for the Underground Facilities Department was tabled.
Bergstrom also said the board approved him to be the representative at the Marshall-Saline Development Corporation meetings. He said: "I look forward to continuing in that role. It is important that the utilities is involved there. We feel like we have a lot to offer in the way of attracting customers and different things to the community."