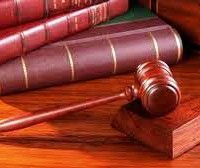 A warrant has been issued and a Braymer resident has been charged with a felony for allegedly stealing a vehicle in Carroll County on October 22.
According to a probable-cause statement, authorities responded to a residence on County Road 100 in Dawn, where the owner reported a 2006 Dodge Ram 2500 pickup truck was stolen between 9:30 a.m. and 5:30 p.m.
Reportedly, 33-year-old Caleb Ott was seen driving the vehicle on October 23 and 28 at different locations.
Court documents say Ott has been charged with a Class D Felony for Stealing a Motor Vehicle. Bond has been set at $50,000 cash only.
Ott's initial hearing is pending at Carroll County Circuit Court.