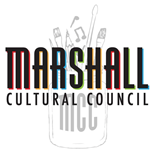 One of the events scheduled has been canceled, but others are scheduled to be held on Saturday, August 1, in Saline County.
Although the Marshall Chamber of Commerce's "Sips N' Grins Wine Walk" is not going to take place, according to the Marshall Cultural Council, "Shopping Under The Sun" will be held from 10 a.m. to 6 p.m. on the Marshall Square.
More than 80 craft, art, retail and food vendors are slated to be on hand.
Registration for the Hydrocephalus Coalition's (Cody Samson's) "Car Show For A Cure" begins at 8 a.m., and the cars will be ready to line up at 11 a.m.
A "Chalk Walk" also begins at 8 a.m.
The revised schedule of performers includes:
10-10:45 a.m. – Bathsheba Marie Love;
11-11:30 a.m. – The Morton Sisters;
12:30-1:30 p.m. – Loaded Question;
2-2:45 p.m. – Car Show Winners; and
4:30-6 p.m.- 240 South.