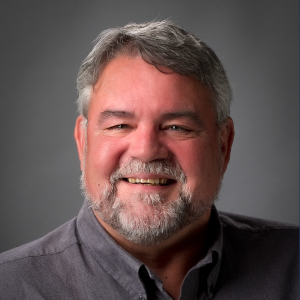 Gary Edward Brimer, 67, of Boonville passed away at his home Friday, November 20, 2020, after a battle with liver cancer.
Visitation for Gary will be held from 9 to 11 a.m. on Wednesday, November 25, at SS Peter and Paul Catholic Church. Mass of Christian burial will follow at 11 a.m. with Father Bill Peckman officiating. Burial will follow in SS Peter and Paul Catholic Cemetery.
Gary Edward Brimer was born February 6, 1953, the son of Virgil Edward Brimer and Arta (Blunt) Brimer. He graduated from Kemper Military High School in 1971 and Junior College in 1973.  He went on to get a degree in general studies from the University of Missouri. He then graduated from the University of Missouri with his Masters in Microanatomy, all while working full time and being a full-time dad. He married Diane Marquart on June 12, 2004 in O' Fallon. Gary was a member of the SS Peter and Paul Catholic Church and the Knights of Columbus Council 1061. Gary was with the Special Olympics Missouri for 40+ years volunteering, coaching and eventually as a staff member.  The people he met and worked with always had a special place in his heart. He was also an avid Chief's fan and was always ready to watch them play. Gary's favorite title was Grandpa, loving to attend all the grandchildren's activities.
Gary is preceded in death by his parents Virgil and Arta Brimer. He is survived by his wife Diane Brimer, children Ryan (Margie) Brimer, Brea (Mike) James, Micah (Jessie) Brimer, Seth (Sadie) Brimer, and Don Callaway, brother Craig Brimer and special friend Pat, grandchildren Bailey, Gabriel, and Malachi Brimer, Hailey and Hillary James, Hudson, Cade, Maisie, and Rhett Brimer, Zander and Lincoln Brimer.
Memorial contributions are suggested to Special Olympics Missouri or SS Peter and Paul Catholic School. Online condolences may be left at: www.howardfh.com.