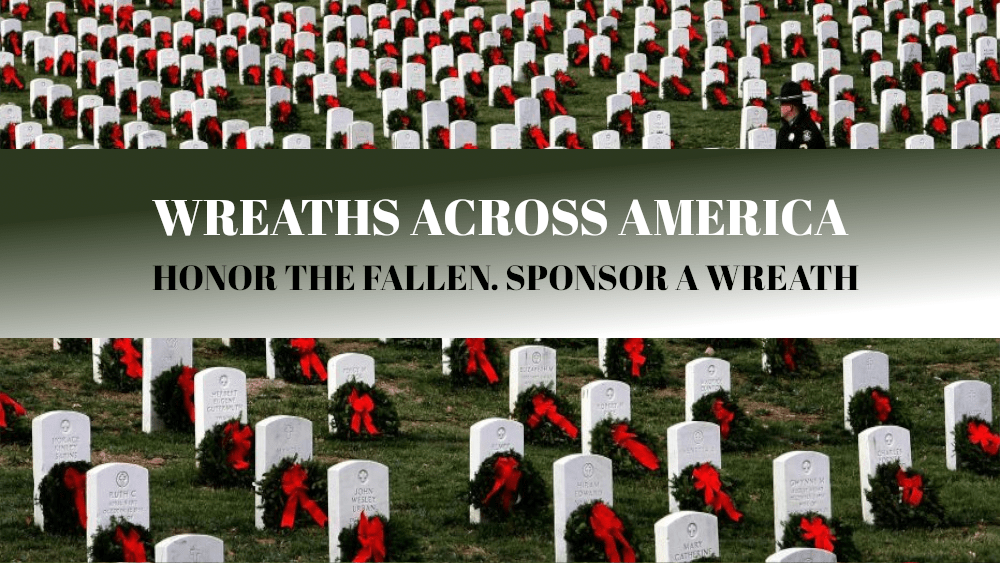 The Senate passed Bill No. 786, officially recognizing Wreaths Across America Day on Saturday December 19, 2020.
A news release says it marks less than two weeks until the beginning of the Wreaths Across America Escort to Arlington National Cemetery (Virtual Convoy) while highlighting other locations from all across the country, which include deliveries to the KMMO listening area.
Wreaths Across America (WAA), is a national nonprofit in which its Mission to Remember, Honor and Teach, is in part carried out with the placement of sponsored veterans' wreaths at 2500 participating locations across America, most notably at Arlington National Cemetery, each December.
During the escort and leading up to its departure, viewers can follow along, learning about the mission and hearing stories from the people it impacts on Wreaths Across America's Facebook page.
You can sponsor a wreath for $15 at https://www.wreathsacrossamerica.org/. Each sponsorship goes toward a fresh balsam veteran's wreath that will be placed on the headstone of an American hero to honor all veterans laid to rest on Saturday, December 19, as part of National Wreaths Across America Day. You can text WREATH to 20222 to sponsor a wreath for Arlington National Cemetery.
To find a cemetery near you to support or to learn how local events are being modified for safety in your community click on this link https://wreathsacrossamerica.org/pages/search?searchType=location.