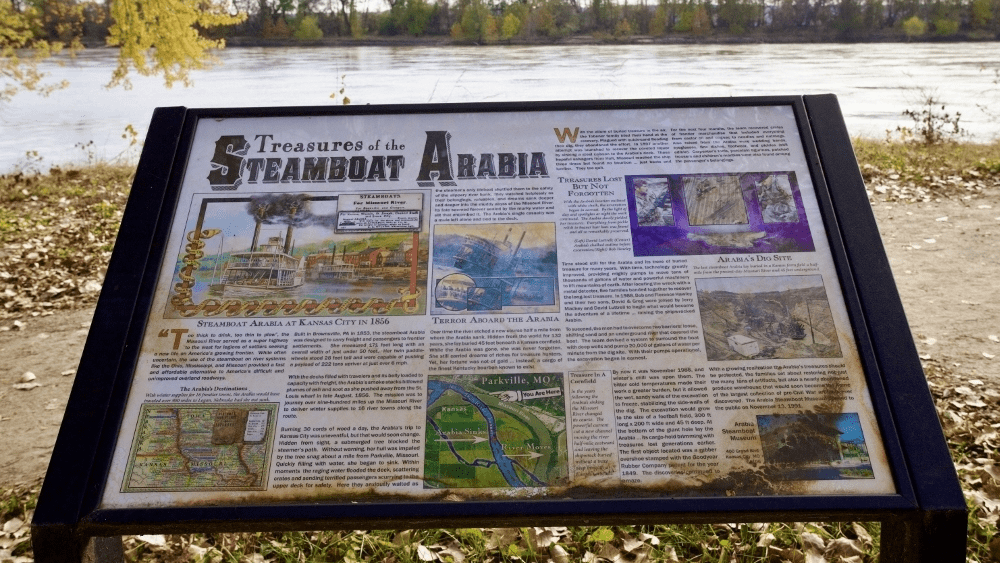 During its meeting in November, the Marshall-Saline Development Corporation (MSDC) board approved a request to cover the cost of a feasibility study on bringing a steamboat museum to Marshall Junction.
According to Bill Stouffer, who requested the study be done to attract what he deems could be a big draw to Marshall Junction, at least 30 people, including some area economic development executive directors and others, took part in a zoom meeting about the feasibility study on Tuesday, January 12.
Stouffer explains Steamboat Arabia- which currently is housed in Kansas City and owned by Dave Hawley- went down in 1856.
Stouffer says that was much different than Steamboat Malta- still to be excavated near Malta Bend- which foundered in 1841.
Stouffer says the goal is for the National Steamboat Foundation to own the museum and to be operational at Marshall Junction in two to three years. It will be a nonprofit organization and have a board of directors.
Stouffer says he believes this is a great opportunity for the region, not just Saline County.
Stouffer, who represents Flotron & McIntosh and was hired by the Saline County Commission as a consultant to help develop Marshall Junction, says about 85 to 90 percent of the up to $150,000 funding for the feasibility study has been raised to this point.
Stouffer says the feasibility study, which began in mid-December, should be finished up by the middle of February.