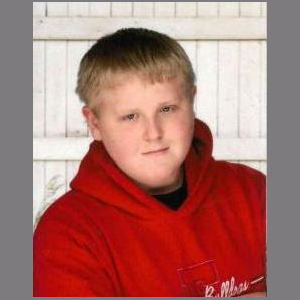 Darin Earl Lumley Jr., age 13, of El Dorado Springs, passed away on Sunday, April 25, 2021.
Funeral service will be held at 2 p.m. Monday, May 3, at Bland-Hackleman Funeral Home in El Dorado Springs, where the family will receive friends from 6 to 8 p.m. on Sunday, May 2. Burial will follow Monday's service at Clintonville Cemetery.
In lieu of flowers, memorial contributions may be made for family expenses and left at the funeral home. Online condolences may be left at www.blandhackleman.com.
Darin is survived by his father, Darin Earl (Charity) Lumley Sr., of the home, and mother, Becky Wade, of Marshall; brothers, Wesley Wade and Thomas Wade; sisters, Kamber Grishow and Mikala Hoke.