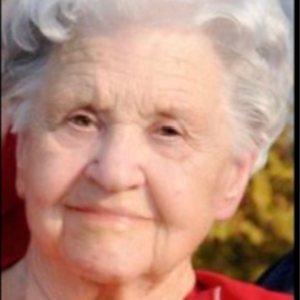 Ruby Edna Haley, 90, of Glasgow, MO, formerly of Saline County, died Monday, July 19, at Glasgow Gardens in Glasgow.
Funeral services will be held at 11 a.m. Thursday, July 22 at Campbell-Lewis Chapel in Marshall with William W. Harlow officiating.  Burial will follow at Malta Bend Cemetery.  Visitation will be from 10 a.m. to 11 a .m. Thursday at the funeral home.  Memorials are suggested to Glasgow Gardens or Howard County Home Health and Hospice and an online guestbook is available at www.campbell-lewis.com
Born November 16, 1930, in Glasgow, she was the daughter of the late Frank A. Rose and Edna Opal Dobson Rose.  On October 30, 1948, she married Edwin Linzie Haley who preceded her in death on September 16, 1979.  Ruby lived in Saline and Howard counties most of her life and was a homemaker dedicated to her family.  She was a member of First Baptist Church in Malta Bend.
Survivors include her children: Edwin Haley (Joyce) of Marshall, Carolyn Miller (Terry) of Malta Bend, Clyde Haley (Nannette) of Malta Bend, and Tracey Hord (Daryl) of Glasgow; 10 grandchildren: Ed, Regina, Christie, Keith, Jenn, Linzie, Yolonda, Michael, Nicole and Bryant; one sister, Betty Rodenberg of Claycomo; as well as many great and great-great grandchildren, nieces and nephews.
In addition to her parents and husband, Ruby was preceded in death by one daughter, Darlene Haley; two brothers, Frank and Bennie Rose; and four sisters: Elsie Smithson, Ida Mae Neff, Frances Mabrey and Edith Neville.