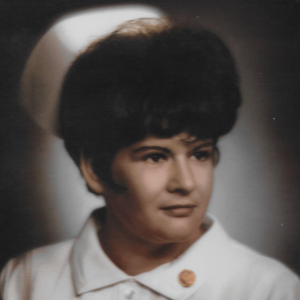 Shirley A. Johnson, 86, of Gilliam, died Monday, September 20, at Big Bend Retreat in Slater.
Funeral services will be at 11 a.m. Monday, September 27, at Gilliam Baptist Church, with Rev. Patrick Ryan officiating.  Burial will be in the Gilliam Cemetery, with Jeremiah Johnson, Finn Johnson, Antoine Newbill, Lucas Johnson, Jamie Gorham, and Aron Copeland serving as pallbearers.  Visitation will be from 10 until 11 a.m. Monday at the church.  Memorials are suggested to Big Bend Retreat or Gilliam Cemetery in care of Weiker Funeral Home in Slater.
Born June 28, 1935 in Napton, she was the daughter of the late Donald and Esther Feuers Thornton.  On December 25, 1954 in Marshall, she married J.S. Johnson, and he preceded her in death on May 23, 1995.
She is survived by a son, Gary Lee Johnson of Gilliam; a daughter-in-law, Russy Johnson and her companion Jerry Venable of Slater; four grandchildren, Jeremiah Johnson and his wife Heather, Jerica Newbill and her husband Antoine, Jenna Johnson and her companion Jamie Gorham, and Lucas Johnson and his girlfriend Brittany; and seven great-grandchildren, Devyn Monnig-Johnson, Finn Johnson, Afton Johnson, Aria Newbill, Mason Newbill, Maddox Newbill, and Brantley Johnson.  She was preceded in death by a son, Larry Joe Johnson.
Mrs. Johnson was a member of the Gilliam Baptist Church.  She was a 1953 graduate of Gilliam High School, and graduated in the first LPN Class at the Saline County Career Center in Marshall.  She was a loyal employee for forty-nine years at Big Bend Retreat until her retirement. She enjoyed gardening, and was an avid camper.