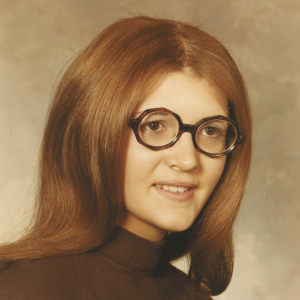 How do you sum up the life of a mother in a few lines of an obituary? Her survivors? Her birthday and place? A mom like Marilyn deserves a book, not a few summative lines. Born and raised in Missouri, Marilyn achieved her nursing degree while working two jobs and caring for her three beloved children: Michael Patterson, Jr., Jennifer (Patterson) Grant, and Cynthia Patterson.
She loved inventive cooking, gardening, and reading books by Stephen King and Mary Higgins Clark. She enjoyed reading a good book at night or playing a game of Triominos. Spending countless hours late into the night playing solitaire on the computer was typical for mom since she was a night owl after working so many late shifts as a nurse. Antiques were her passion along with collecting wooden nesting dolls, chickens and roosters, and old dishware. Marilyn loved to drag her daughters around to antique shops and find the next gem to adorn her house. She loved holidays because it brought her family close. Christmas and Halloween were her favorite to celebrate. Dawning a costume or finding the perfect gift was a true enjoyment for her.
She inspired and encouraged her children and grandchildren to be their very best. And she did it not only through achievement, but also through the loving words that only a mom can know. Marilyn had a stubbornness that insisted the very best out of a person. She had that special nurturing trait that made her a wonderful nurse who cared and understood her patients. She had the love of animals, outdoors, and books that would make one pause and reflect on the world around us.
While she was taken too soon, she passed peacefully on an early morning, holding her daughters' hand. The Lord heard our prayers and provided her precisely what she deserved in passing…something worthy of a book ending.
Marilyn is survived by her children Michael Patterson, Jr. (Brunswick, MO), Jennifer Grant (Kearney, MO), and Cynthia Patterson (Louisville, KY); her mother Dodie McClanahan (Brunswick, MO); her sister Karen McClanahan (New Baltimore, MI); her brother Steven McClanahan (Lake Nehai, MO); and ten grandchildren.
In remembrance of Marilyn Carmack, the family will hold a Celebration of Life on October 29, 2021. The event will be held at the American Legion Hall Post 007, 209 W. Broadway St, Brunswick, MO in the upstairs ballroom at 6 PM.
The family is looking forward to sharing Marilyn's memories with everyone and making this a true Celebration of Life. There will be hors d'oeuvres and lighted lanterns at the end of the event. All children attending are encouraged to wear their favorite Halloween costume. We look forward to seeing you all there.