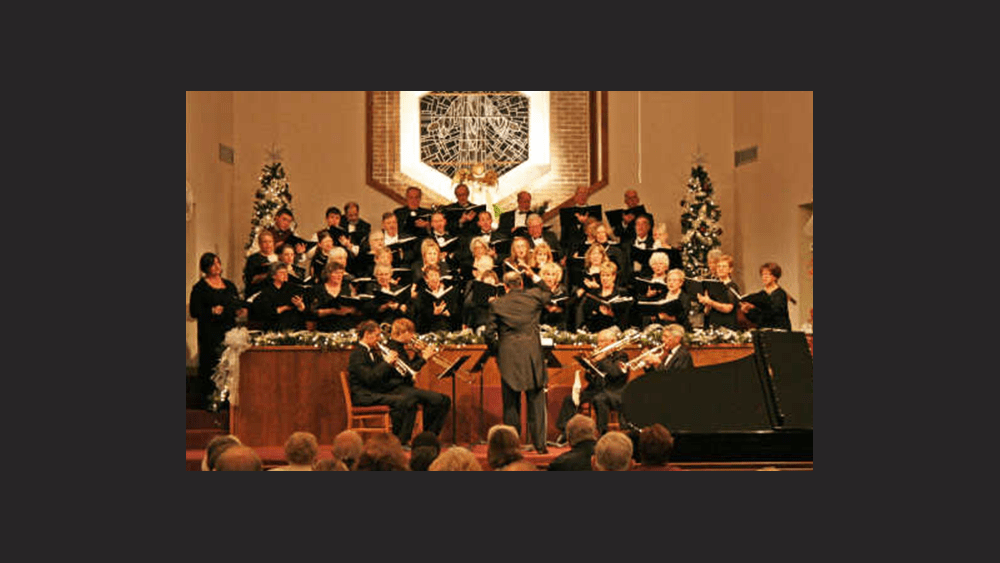 The Marshall Community Chorus is scheduled to present the first concert of its 33rd concert season at 2 p.m. Sunday, October 24, at Covenant Presbyterian Church, 710 East Yerby Street in Marshall. The concert is free and open to the public.
According to a news release, the building is handicapped accessible with no steps. Concertgoers are asked to wear masks, regardless of their vaccination status, in regard's to the COVID-19 prevention measures stated by the church, the CDC and in consideration of all attendees.
This will be the first concert in eighteen months for the choir – its 32nd concert season was cancelled due to the COVID-19 pandemic.
Officials say "Reawakening Voices" will be the theme of the concert and songs will demonstrate the emotions felt tackling the changes endured between March 2020 to the present.
The Marshall Community Chorus is under the direction of Ron Sayer, who starts his 14th year as director of the chorus. The choir is accompanied by Derek Wittman at the piano and guest instrumentalist Gwen Kappelman.
During the concert, the choir is scheduled to recognize the contributions of Julie Lewis, who recently retired as accompanist after serving in that position for approximately 32 years.
A planned reception will follow the concert with an opportunity for guests to interact with choir members, the director and Julie Lewis.
For more information you can contact (660) 886-0895.