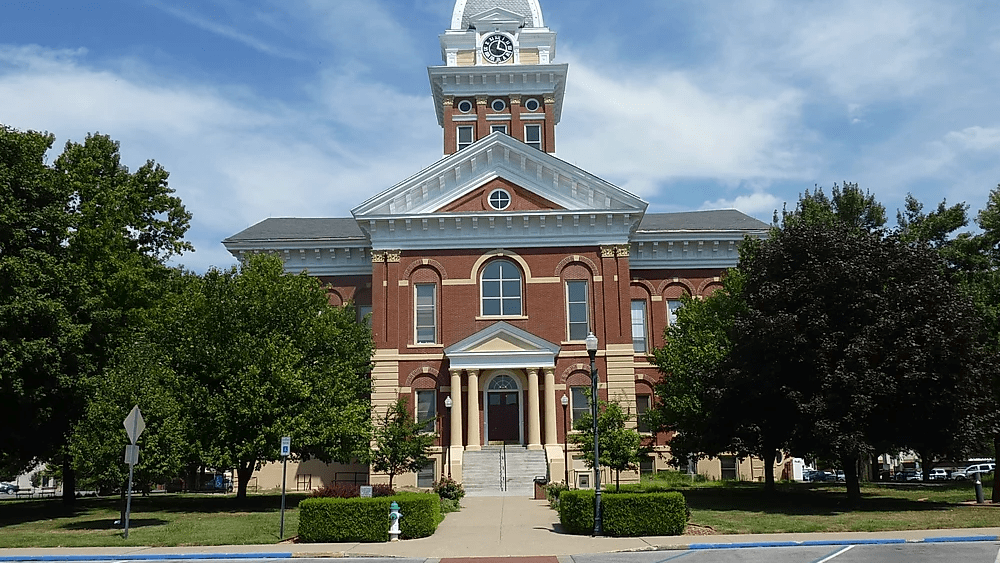 Earlier this year, the entities in Saline County presented projects that were approved by the Develop Saline County Advisory Board.
During the board meeting on Thursday, October 13, it was time to dole out the checks to Marshall, Arrow Rock, Slater, Sweet Springs and the smaller towns in the county from the economic development sales tax revenue proceeds received from the half-cent economic development sales tax- less the expenditures for the ongoing water and sewer project at Marshall Junction.
Joey McLiney, the municipal advisor for the county, presented the hard numbers.
McLiney cautioned the entities, however, the distributed sum more than likely will be lower next year due to more expenses coming out of the sales-tax revenue.
The estimated numbers by McLiney will leave nearly $734,500 to be distributed- figuring out to be nearly $147,000 per entity. He cautioned again, these are estimates.
Saline County Northern District Commissioner Stephanie Gooden explained how the funds are distributed to the smaller towns- other than Marshall, Slater, Sweet Springs and Arrow Rock this year.
Miami had requested $120,000.
Saline County Southern District Commissioner Monte Fenner distributed the checks.