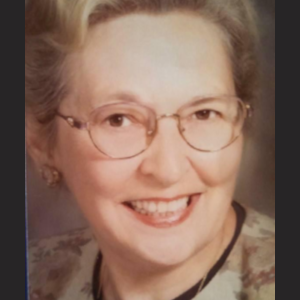 Shirley I. Anders, 86, of Sedalia, passed away, Wednesday, October 13, at Bothwell Regional Health Center.
Shirley was born September 5, 1935, in Caruthersville, MO to the late Elbert and Myrtle (Wilks) Wattle. She attended area schools, graduating from Caruthersville High School in 1954.
On March 29, 1959, in Caruthersville, MO, she married Donald G. Anders. He preceded her in death on July 8, 2014.
Shirley spent most of her career in the State Capitol building, working as a secretary for individual Representatives, Senators, and the Lt. Governor. After a brief stint working for the Executive Director of the United Transportation Union, she finished her work life as receptionist to then Governor Mel Carnahan. She retired in 1997, packed up her husband, sold their house of 36 years, and moved to Sedalia, where she resumed her career as a full-time grandmother.
Shirley loved her grandkids.
She also loved fishing, tooling around the neighborhood on her golf cart, planting a small garden and canning, but if you asked her what she loved the most, it was her grandkids.
Shirley is survived by her daughter Lori Mothersbaugh and husband Eric, son Dr. Brad Anders and wife Kelli, five grandchildren, Jake and Layne Mothersbaugh, and Nicholas, Brooklyn, and Ethan Anders all from Sedalia, nieces, nephews, and a whole host of friends she made along the way.
In addition to her parents, she was preceded in death by a sister Martha Buchanan, and brother John Wattle.
Visitation will be from 10 until 11 a.m. on Monday, October 18, at McLaughlin Funeral Chapel, followed by graveside services at 11:30 a.m. at Highland Sacred Gardens Cemetery with Pastor Jeremiah Greever officiating. Pallbearers will be Dr. Brad Anders, Nicholas Anders, Eric Mothersbaugh, Jake Mothersbaugh, Don Rhea, and Alan Chamblee. Memorial contributions are suggested to the American Heart Association in care of McLaughlin Funeral Chapel.