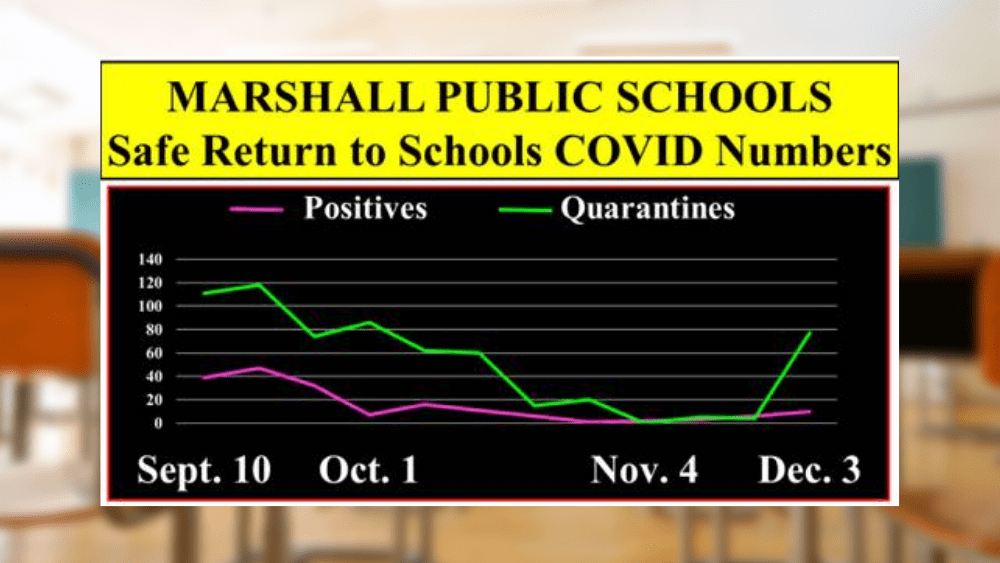 Positive COVID-19 cases continue to rise steadily and quarantines have spiked in an area school district.
According to Marshall Public Schools' Superintendent Dr. Carol Maher, as of Friday, December 3, there were 80 individuals in the district placed on quarantine and 10 positive COVID-19 cases.  
School officials say per the Saline County Health Department's COVID-19 dashboard, numbers of positive cases have increased by 200 percent in the community, in the past week.
Dr. Maher says, "The district will continue to monitor the situation in our community and schools and will determine on Monday, December 6 if changes to the Safe-Return-to-School Plan are appropriate."