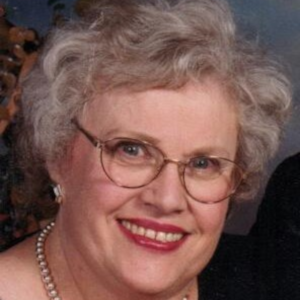 Joyce R. Weaver, 84, of rural Malta Bend, died Friday, December 3, at Legendary Nursing and Rehab.
Mass of Christian Burial will be held at 11 a.m. Tuesday, December 7, at St. Peter Catholic Church in Marshall with Fr. Francis Doyle officiating.  Burial will follow at Ridge Park Cemetery.  Visitation will be from 9:30 to 11 a.m. Tuesday at the church. Memorials are suggested to St. Peter Catholic Church or Fitzgibbon Hospital Auxiliary in care of Campbell-Lewis Funeral Home. An online guestbook is available at www.campbell-lewis.com
Born September 5, 1937, in Kansas City, MO, she was the daughter of the late Vincent J. Tobin and Mary E. Duffy Tobin.  Joyce was a 1955 graduate of Mercy Academy and then earned her bachelor's degree from Fontbonne University in St. Louis.  On November 30, 1963, she married James F. Weaver who survives of the home.  She lived in Saline County her entire life and worked as a laboratory technician at St. Joseph Hospital in Kansas City and Fitzgibbon Hospital in Marshall.  Joyce was a member of St. Peter Catholic Church, its Altar and Rosary Society, The Monday Club, Fitzgibbon Hospital Auxiliary, and enjoyed playing in several bridge clubs.
In addition to her husband, Jim; she is survived by four children: James V. Weaver (Ashley) of Marshall, Russell F. Weaver (Selena) of Boonville, Katie Robertson (Shaun Tilly) of Higginsville and John M. Weaver (Stacy) of Marshall; seven grandchildren: Jordan, Evan, Landon, Leah, Brendan, Declan and Mattie Weaver; as well as nieces, nephews and other extended family.
Joyce was preceded in death by her parents; two daughters, Mary Clare Sherrer and Brenda Sue Weaver; and two brothers, Vincent E. and Michael J. Tobin.