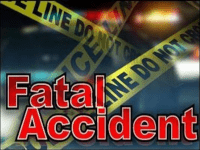 A fatal accident was reported in Saline County.
According to the Missouri State Highway Patrol, 19-year-old Michaeld Stephenson of Platte City was driving Westbound on 1-70 near mile marker 74, when his vehicle traveled off the right side of the road striking a guardrail. Upon impact of the guardrail, Stephenson was ejected from the vehicle and subsequntly struck by 22-year-old Brandon Lathrop, who was also traveling Westbound in a semi truck. Stephenson was pronounced deceased at the scene. No injuries were reported of Lathrop.
Stephenson was reported as to not wearing a safety device.