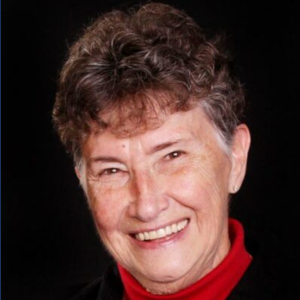 Marilyn Rose (Henderson) Suhr, age 77, of rural Concordia, died Tuesday, November 17, 2020, at Western Missouri Medical Center in Warrensburg.
Funeral services will be held at 10:30 a.m. Tuesday, November 24, at Campbell-Lewis Chapel in Concordia, with William W. Harlow officiating. Visitation will be held from 5 to 7 p.m. Monday, November 23, at the funeral home. Burial will be at Concordia Baptist Cemetery. Face masks will be required at all services and social distancing will be observed. Memorials are suggested to family choice and friends may sign the online register book at www.campbell-lewis.com
Marilyn was born January 21, 1943, in Sedalia, MO, to Verlin and Mildred Henderson Stratton. She was united in marriage to Herman K. Suhr on April 14, 1961 in Windsor MO. Marilyn grew up between the Sedalia and Kansas City areas, graduating from Cole Camp High School in 1961. She spent the following years living in Kansas City and Windsor before settling in the Concordia area in 1963, where she lived out her life. Marilyn was a full time wife, mother, and homemaker, while working other various jobs in the Concordia area. She worked at Burlington/Unitog, Trails Regional Library and as a teacher's aide in the Concordia R-2 School District. She then went on to attend CMSU where she obtained a Bachelor of Science degree in Elementary Education and Elementary Special Education. She worked part time at Break Time in Concordia all while attending college, as well as keeping up her full time positions as wife and mother.  She wanted her degree to be "her" degree. After gaining her degree, she first taught for a semester in the Chilhowee School District.  She then took a job with the Higginsville C-1 School District as a special education teacher for three years, before beginning her illustrious career of teaching in the Concordia R-2 Elementary School in 1989.  Marilyn flourished in the classroom where she impacted so many students' lives until she retired from teaching in 2003. After retiring from teaching, she expanded and explored more of her varied passions, hobbies, talents and interests. Marilyn was always "doing" something, from spending time working with Rhonda at Firehouse Floral for many years to supporting her other children's endeavors.  Marilyn was a gracious friend, an amazing teacher, an avid gardener, an amazing cook along with being a voracious reader who loved camping, and just being on the go.  She was a founding member of her beloved D.A.L.'s group. Among her many interests and accomplishments she had an almost crazed passion for quilting and sewing. She would crochet and knit beautiful items with ease.  Marilyn loved learning and "doing",   always on the go, always had "go pants on".  Never one to seek attention or the lime light or to make headlines… yet always the one to get things done without need for credit, award, attention or personal gain.  She was in a word, selfless.
Preceding her in death were her parents, Mildred "Millie" and Verlin "Pickles" Stratton; as well as a sister, Jo Heckman.
Survivors include her husband Herman Suhr of the home; four children, Richard Suhr, Randall Suhr, Ronald (Kristi) Suhr and Rhonda (J) Rudy; seven grandchildren; six great-grandchildren; many special nieces, nephews and extended family; along with countless heartbroken friends and former students.
She will be GREATLY missed.