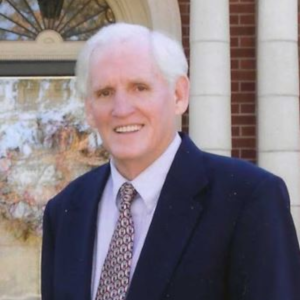 Lee Bearden, Jr., 87, of Marshall, MO, died peacefully, on July 14, at The Living Center in Marshall.
Funeral services will be held at 10:30 a.m. Friday, July 30 at Campbell-Lewis Funeral Home with Willie Harlow officiating. A private family interment will take place at a later date. There will be no visitation, but friends may call at Campbell-Lewis Funeral Home to sign the guestbook and pay their respects from 1 p.m. to 5 p.m. on Thursday, July 29. The family requests no flowers and that memorials be made to Friends of Jim in support of the Jim the Wonder Dog museum or Salt Fork YMCA where Lee enjoyed his daily bike rides and walks. An online guestbook is available at www.campbell-lewis.com.
Born July 16, 1933, in Chicago, Illinois, he was the son of the late Lee Bearden, Sr. and Mattie Tatum Bearden. Lee was raised in Kerrville, Texas, and Little Rock, Arkansas. He graduated from Little Rock High School in 1951 and worked in photography before heading off in his Nash Rambler to southern California to study under noted portrait photographer, William Mortensen.
Lee returned to Little Rock and worked as a photographer before marrying his wife of 60 years, Barbara Brower, on April 22, 1961. With a growing family, he decided it was time to go into business for himself, and he purchased what would become Lee's Studio in 1964 where he was a wedding and portrait photographer for over three decades, serving Marshall and the surrounding communities before his retirement.
Lee dearly loved the Marshall community and contributed his time to several organizations and projects, including the Jim the Wonder Dog Park and the downtown revitalization.  He served on the Georgia Brown Blosser Home board where he was president for several years. Lee was an active member of Kiwanis club and the Kansas City and Missouri Photographer's Associations for many years.
An avid fisherman, nobody in the world could fry fish quite like Grandpa Lee.  He will be remembered for his genuineness, integrity, warmth, and keen sense of humor, even during his recent health decline.